Hey Guys,
So, we are trying to raise some money for gas for Burning Man, and we are resorting to trying to pass on things we aren't using any longer.  No dictating prices – just name what you want to pay, and you can have it. Prices next to items are just a reference point.  Pictures are not of our stuff – we were being lazy and grabbing pics from online.  We'll keep this page updates as things come and go.
1. New Wave Enviro Water Filter – Countertop Model (retail $95 – used $65)
I'm not sure if we have all of the faucet modification bits for non-standard faucet sizes, but fits most standard faucets. Needs a new replaceable cartridge.
2. Logitech Computer Speakers & Subwoofer – Wood (retail $170 – used $40 – $80)
Wire into the subwoofer sometimes buzzes – you can tape it in place. Otherwise these are a really nice set of computer speakers.
3. Aiwa Speakers – Stereo pair / normal speaker wire (no idea on price)
Can't find a picture – they are silver – the kind that used to come with all-in-one home stereo systems. We've used them for rehearsal – they are pretty good speakers.
4. Zoom MRS-4b Multitrack – (retail $140 – used $30 – $40)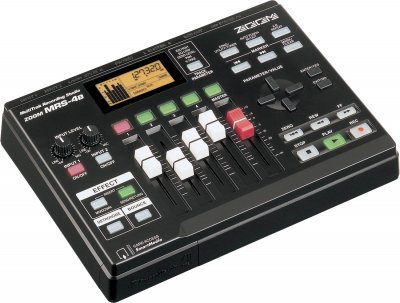 Just put in new batteries and all lights work. Have not tested extensively, but am pretty sure it works. Stiff sliders.
Kids Stuff
1. Graco Snugride Car Seat – Expires December 2014 ($90 new)
Fits on many strollers as well. Comes with base and seat.
2. Delta Luv Crib – White ($129 new)
Ours was left outside for a week in the rain last summer and the paint is peeling a bit, but otherwise it is in great condition. Perfect if you would like to paint your baby's crib yourself!
3. Century High Chair – Can't find anything about it online. Looks like a 1970's space ship.